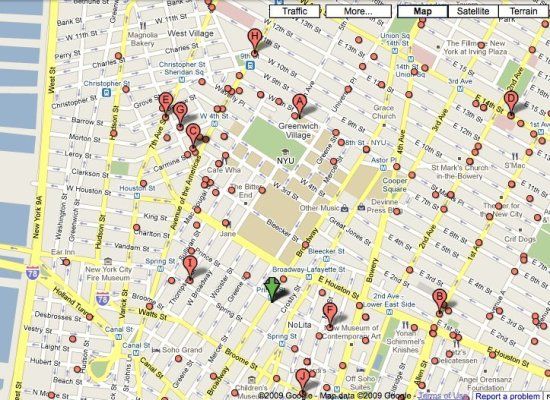 Google plans to introduce a new feature for mobile phone users that allows their search results to be customized based on their location. Think of it as "Google Suggest", based on GPS information. Using coordinates from the GPS system on your phone, Google can present more "geographically relevant" results by showing users restaurants, cafes, or stores nearby. For example, say a user types in "R-E-": if they're in Boston, the search results will come up with "Red Sox," if they're in San Francisco, the search will suggest "REI," the outdoor retailer.
Google Goggles is a form of visual search. Using the new tool on an Android-powered mobile, people can search by taking a photo of something (such as a book, landmark, bottle of wine, logo, or store), instead of typing the word they're trying to look up, and Google will instantly return information on that object: the flavors and notes of that bottle of wine, or reviews for that book you're holding
Google is sending over 100,000 barcode decals (each one unique) to businesses around the country that it hopes they will post in their storefront window. The barcode on the decal can be scanned with your mobile phone (it's supposed to work on iPhones, Android-powered phones, BlackBerries, and more), then will take you straight to that business's "Place Page" (created by Google) on your mobile phone, where you can get reviews, coupons, and other information about the business, such as store hours, and more.